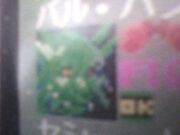 Vol Hang is a Character of Wizardry VI: Bane of the Cosmic Forge Replay and Guide.
Race: Dracon
Gender: Male
Age: 19
Catch Copy: Proud wandering Warrior, gentle Dragon
Shadow Leader of this Party. It seems Personality does not become emotional, even in Battle it is Calm. I also do a good Arbitration role in parties. Since Limit Weight is not so high, Heavy Armor can not be worn and there are aspects that are somewhat lost in terms of Equipment.